PyCon Australia 2014 News
Submitted on 2014-07-28 23:41
This year we're trying something new, introductory workshops designed for beginners not attending the conference. It's an attempt by the Python community to reach out to the wider community. All of these workshops are being held at our venue partner, The Edge, part of the State Library of Queensland at South Brisbane.
DjangoGirls workshop (Monday 4th August, 9am-12pm)
Introduction to Programming in Python (Friday 1st August, 10am-4pm)
Introduction to Electronics in Python (Friday 1st August, 10am-4pm)
The full details of the workshops can be found at http://2014.pycon-au.org/programme/workshops
All of our workshops need mentors,
please consider signing up as a mentor.
Submitted on 2014-07-25 22:14
We're passing along numbers to our venue for catering on Monday, so this is your last weekend to grab tickets for our conference dinner! As well as fine food and company, we have an important speaker lined up, Paul Gampe.
Get along to the registration page and be sure to select dinner as one of the options.
We'd also like to know if you're coming along to the sprints so we can cater for them appropriately, please head along to our handy-dandy form and let us know!
Submitted on 2014-07-22 18:41
Netwhois. logfilerotate. logfileradius. What do these three things have in common? They were all written in Perl by Paul Gampe to solve problems faced by ISPs in the 90s. Those are problems he would know about, being the man who connected Japan to the internet.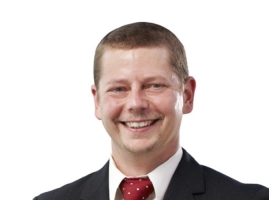 Paul Gampe's dinner talk is entitled "The Rise and Fall of Perl: Lessons for Python from an old Perl guy". Paul will share war stories from his long career in open source software, illustrating how Perl got big by being the language of choice for solving a wide range of software problems. Paul believes that Python now fills that role, and sounds a cautionary note, warning that "If you forget where you came from, you might wind up like Java".
Submitted on 2014-07-22 19:19
Following the success of the amazing DjangoGirls at Euro Python, we're running a workshop on the first day of sprints.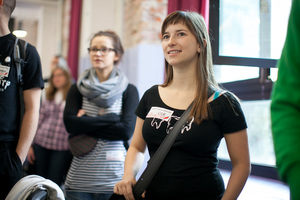 So come along to pick up an Open Source project to work on in a supportive environment or just sprint with other girl programmers for the day.
No Django experience is required just an interest in learning.
There'll be cupcakes and excellent coaches/mentors.
We'd love to have anyone who identifies as a women to come along!
Register here: http://djangogirls.org/australia.html
Submitted on 2014-07-09 08:53
Following up last week's announcement that Katie Cunningham would be one of PyCon 2014's plenary speakers was always going to be hard. We love a challenge!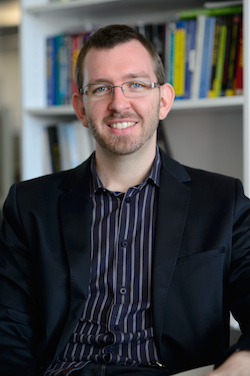 So it is with equally great excitement that we announce the second of our keynote speakers: Dr James R. Curran, Associate Professor and ARC Australian Research Fellow at the University of Sydney.
There's a lot of people in the Australian Python community who got their start in Python through James' activities: He has taught Python to thousands of school students and teachers since version 1.5.1 (1999), and for over 10 years he has been involved in a wide range of high school outreach activities, primarily through the National Computer Science School.
In his talk, "Python for every child in Australia", Dr Curran casts his eyes over an important opportunity to bring Python into classrooms all over Australia. The once in a generation "Australian Curriculum: Digital Technologies" curriculum presents an opportunity to teach computer science and programming to Australian school children from Year 3 to Year 10.
Submitted on 2014-07-08 21:38
PyCon Australia is organized and run by volunteers from the Python community. This year we're looking for over 200 on-site volunteer hours to help make sure everything runs smoothly.
Everyone who is attending PyCon Australia is welcome to volunteer, but you must be registered to volunteer. There will be discounts given for people who can give us a minimum of 1 full day of help.
All volunteers will be given the necessary training required to do the various jobs at PyCon Australia. Because some jobs will require more training than others there will be a number of training sessions held in the lead-up to PyCon Australia (every Sunday from now until the conference). Unfortunately this means certain jobs will need to be filled by people who can attend those training days.
Submitted on 2014-07-02 12:09
Last week, we revealed the programme schedule for Pycon Australia 2014 (2014.pycon-au.org/programme/schedule). Such an impressive line-up of talks we are fronting this year, we couldn't be more proud. Kicking off proceedings are, of course, our plenary speakers and we are absolutely thrilled to have Katie Cunningham deliver a keynote at PyCon Australia 2014.
Katie is no stranger to Python conferences. A prolific speaker and advocate for accessibility, she has taken the stage at several PyCon and Django conferences. This year, her keynote titled "Accessibility: Myths and Delusions" will invite us to look at accessibility from a usability perspective. Whether you are developer, designer or content creator, Katie's talk will challenge you to question the online experience your website is really delivering.
Submitted on 2014-06-25 13:26
PyCon Australia is very proud to be able to reveal our programme for the 2014 conference, to be held on Saturday 2 and Sunday 3 August 2014, following our Miniconfs on Friday 1 August.
Following a record-breaking response to our Call for Proposals, the conference will feature three full tracks of presentations, across two days, covering all aspects of the Python ecosystem, presented by experts and core developers of key Python technology. Our presenters cover a broad range of backgrounds, including industry, research, government and academia.
Submitted on 2014-06-10 13:17
The good news about Early Bird Registrations: We are almost sold out! But wait for the great news: We still have fewer than 25 tickets up for grabs. So if you are keen to attend PyCon Australia 2014, act now to get your hands on these unbelievable early bird offers. These will sell out very quickly.
Submitted on 2014-06-02 11:09
Following in the footsteps of PyCon North America, PyCon Australia offers a generous financial aid programme, so that some attendees and speakers have some, or in rare cases, all of their expenses such as flight, hotel and admission provided to them from the conference budget.
PyCon Australia strongly encourages people to apply for financial aid -- even if we can't cover all of your expenses, we will give you free admission based on need. The application process is simple, and straight­for­ward. It's also very liberal -- the only caveat is that speakers at the conference "get bumped to the top" of the applications so that we don't lose a good talk because of financial need. We also don't ban anyone from applying.