DjangoGirls: Free programming workshop for women
Submitted on 2014-07-22 19:19
Following the success of the amazing DjangoGirls at Euro Python, we're running a workshop on the first day of sprints.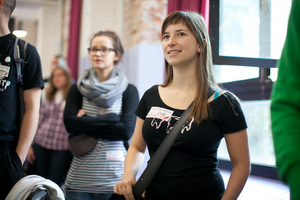 So come along to pick up an Open Source project to work on in a supportive environment or just sprint with other girl programmers for the day.
No Django experience is required just an interest in learning.
There'll be cupcakes and excellent coaches/mentors.
We'd love to have anyone who identifies as a women to come along!
Register here: http://djangogirls.org/australia.html